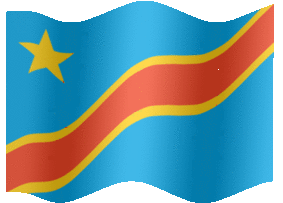 The beautiful Congo well its far from that at the moment it is roughly worth £23 billion that amount of money can probably pay for the whole of Europe debt plus it has one of the biggest rainforests in the world too.
Endless array of unique animals beautiful talented Men and Women fantastic dancers extraordinary musicians ,scholars i could go on and on . That devil! Kabila was re-elected his people aka France,America,Rwanda ,Belgium supported him even though ithe truth is his people rigged the elections. They were actually claiming that 100% of North Congo voted for this dickhead! really? COME ON!! when it was actually Tsekedi who won and he would have made change being a native of the country I'm angry outraged because yes his a dickhead! no an ASSHOLE! that Joseph Kabila.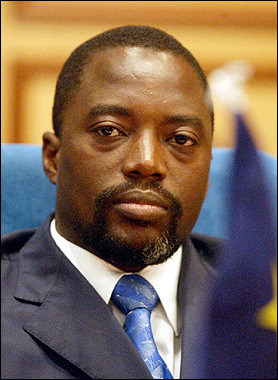 I have family over there and its especially not safe for women being killed and raped everyday the abortion rate has also risen ,millions and millions of people are dying since the elections it has just got worse. His been in power for 10 years predesscor of his Father Desree Kabila Josephs dont know if i spelt that right but i dont really care anyway he was Josephs Father who also ruled for 10 years i have yet to see what he has done for Congo . Im outraged he doesnt even come from Congo his from the neighbouring country of Rwanda . it must be obvious that i am a Congolese native formally known as The Democratic Republic of Congo really a democratic what is democracy? located in central Africa it was once known as Zaire.
People dying but for what? greed! i wish that i was president of Congo seriously i would have a long list on how to improve on my Country and the quality of life for the people . Even if i did want to become president i would have to study politics or something along those lines anyway and its just not my thing so that idea is out the window but i pray for a miracle. Congolose Londoners did march from Trafalgar square to the Congolese embassy today which went well but it still does not change anything as Kabila is still president! but its just to show the power of people when they are united i think although in vain i commiserate my fellow brothers and sisters who marched for their country. There needs to be a revolution! this pain and suffering and bloodshed must come to an END im proud I AM A CONGOLESE WOMAN this is only the begining of the chapter i compare Congo to Israel the many years of slavery and bondage then came Moses most high Gods messenger who saved and freed his people from captivity thats what we need Gods intervention send us someone to lead our Congo out of poverty and depression we have been through so much in history from the times of Leopald another prick! and Mobutu we just need to be saved! Peace and Love.